Supersorber Guard 365 made to protect your bed for 365 days. Can be used together with Supersorber MAX. Used to cover whole mattress to protect it from dust mite and help relieve allergies.
KING SIZE 182×200 CM FITTED SHEET
QUEEN SIZE 152×200 CM FITTED SHEET
SINGLE SIZE 107×200 CM FITTED SHEET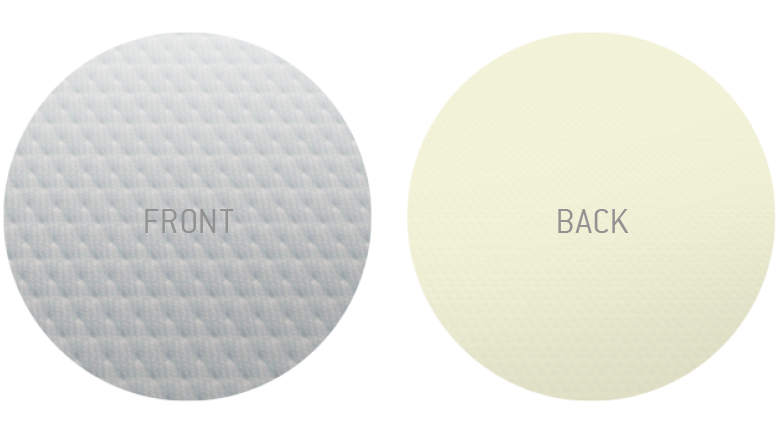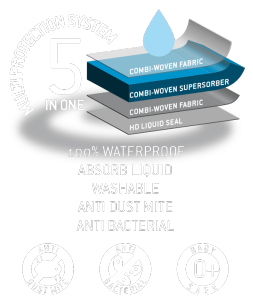 Supersorber GUARD 365 is used to protect mattress from wetting. It is designed to absorb more liquid with Breathable Multi Absorbent Layer and Hi-Density Liquid Seal 
Instruction:
Place the pad directly on top of areas to be protected, with the quilted side facing up.
1  HD Liquid Seal with Waterproof binding prevents liquid from leaking through the pad and over the edge.
2  Supersorber GUARD was designed to absorb liquid up to 1.2 litres.
3  Reusable. Machine washable and can be tumble dried in low heat.
4  Breathable, makes sleeping cooler, unlike plastic sheet which blocks air flow and retains heat.
5  Non-irritation with rubber free component
6  Safe and clean with Anti bacterial
7  Anti dust mite
8  Safe for baby with Oeko-Tex Standard 100

Care instructions
• Supersorber must be washed before the first use.
• Do not use fabric softener. Do not bleach. They affect absorbency.
• Machine washable and tumble dry low, not exceeding 30°c.
• Do not iron.
Content: 100% Polyester